There are so many different tattoo ideas out there for women to consider that choosing exactly which designs you love most and want to get can be an understandably daunting decision.
After all, tattoos are permanent, so before getting one, you should really be sure you not only like it, but that you'll still like it years from now, as your life path develops and your worldview changes.
Still, many people find themselves making the decision to get a tattoo rather quickly, without considering the potential consequences.
Having "I love the Jonas Brothers" tattooed across your arm may seem like a great idea to your teenage self, but potential employers surely won't be feeling the love during job interviews … not to mention the eye rolls you can expect to see from your future grandchildren.
Tattoo blunders are sure to come with delayed and long-lasting feelings of remorse, and they will almost certainly have you running toward the nearest tattoo removal specialist.
There's no reason to go through all of that when there are so many beautiful, simple and elegant tattoo ideas that you couldn't possibly regret, no matter how much time passes?
RELATED: 50 Best Tattoo Ideas For Women Looking For Good Tats
At their best, elegant tattoos are understated, sophisticated and symbolic. Your favorite designs might be simple or elaborate, but no matter what, classy tattoos are definitely unique, make a statement about who you are and have a major impact.
Getting an elegant tattoo is a decision you can be proud of for years to come.
Timeless, classic designs will keep your ink (and you) from feeling outdated or worn-out. These elegant tattoos are works of art you will carry with you throughout the rest of your life.
Here are the best simple, meaningful and elegant tattoo ideas and designs for women you're certain to love for more than a few days, weeks, months — or even decades.
1. A simple rose tattoo on your arm.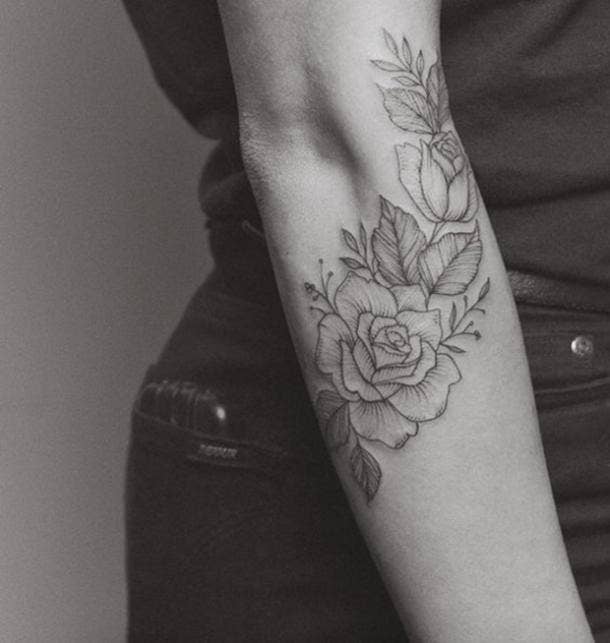 The level of detail really brings these flowers to life.
2. Black and white rose tattoo.
Shading is used throughout this tattoo to enhance the quality of the flower.
3. Flower tattoo on your shoulder.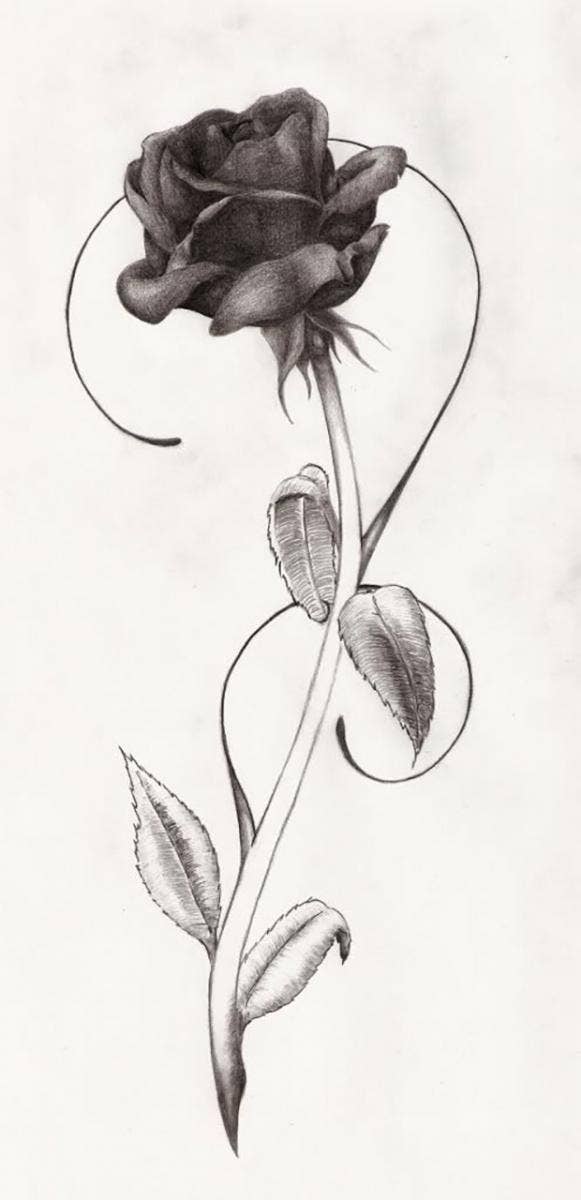 These flowers aren't too small to go unnoticed or too big to be overpowering.
4. Colorful compass tattoo with jewels.
This compass' intricate design heavily relies on symmetry and balance.
5. Small deer tattoo on the back of your neck.
This tiny deer is perfect for someone looking for something simple yet meaningful.
6. Thin bracelet tattoo, complete with charms around your wrist.
The diamond and crescent shapes could easily be swapped out for charms of your choice.
7. Tall evergreen tree tattoo on your back.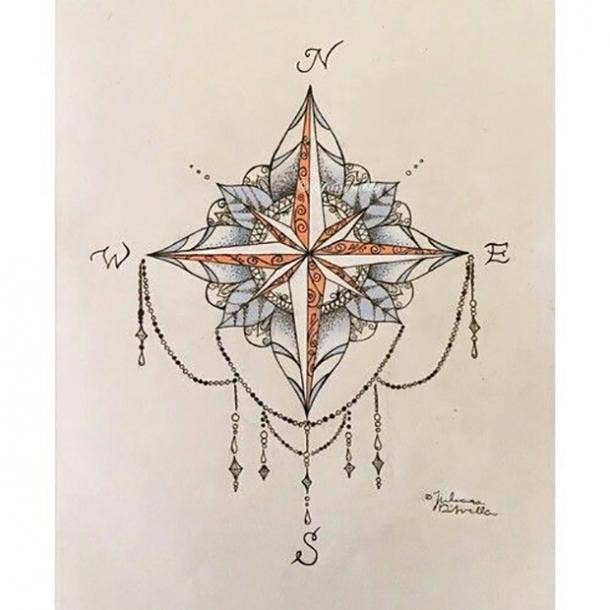 This tattoo's design really makes you ponder about the connection between humanity and nature.
8. Two small flowers on an ankle tattoo.
This tattoo doesn't scream for attention, so it's great for people looking for something subtle.
9. Symmetrical pattern bracelet tattoo.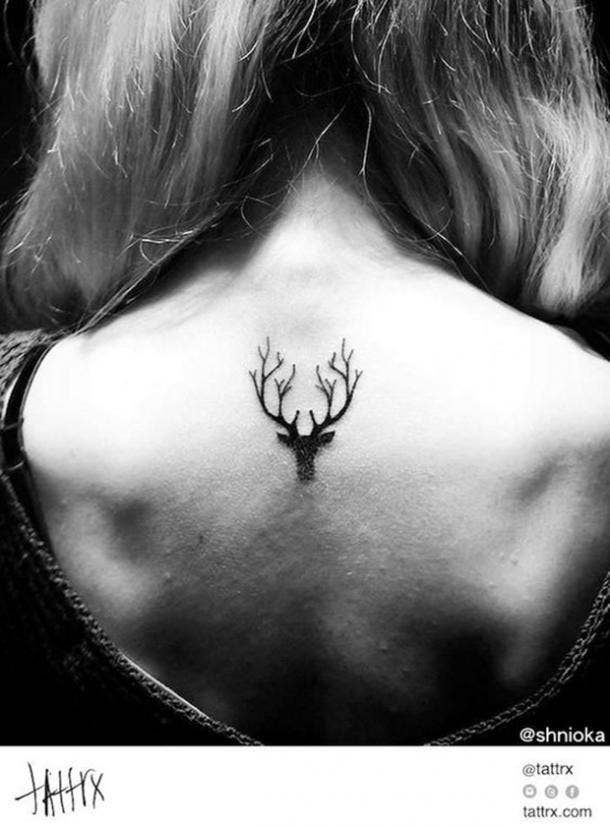 This design is perfectly symmetrical and really gets people thinking.
10. Dark red rose tattoo on your back.
This rose's color is arguably its most noticeable feature, and its sure to grab people's attention.
RELATED: 25 Jaw-Dropping Watercolor Tattoo Ideas You're Gonna Love
11. Vines wrapped around sword tattoo design.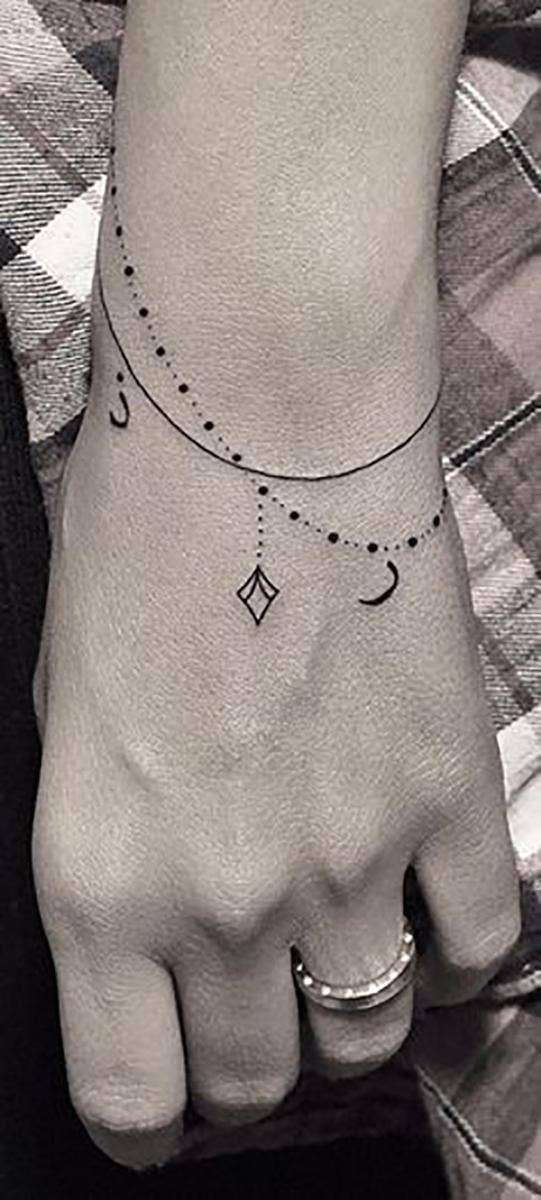 The sword is incredibly detailed, and the vines make this tattoo all the more unique.
12. A Pisces fish tattoo on your back.
This design is made for Pisces (or any fish lovers).
13. A simply elegant flower tattoo for your arm.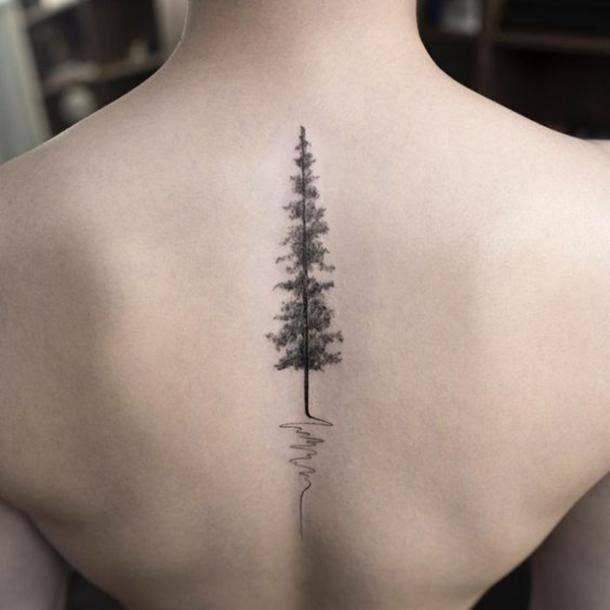 These flowers are arranged loosely and are in various stages of development.
14. Gorgeous arrows with feathers tattoo design idea.
You can arrange these arrows in any way you'd like.
15. Large realistic black and red flower tattoo.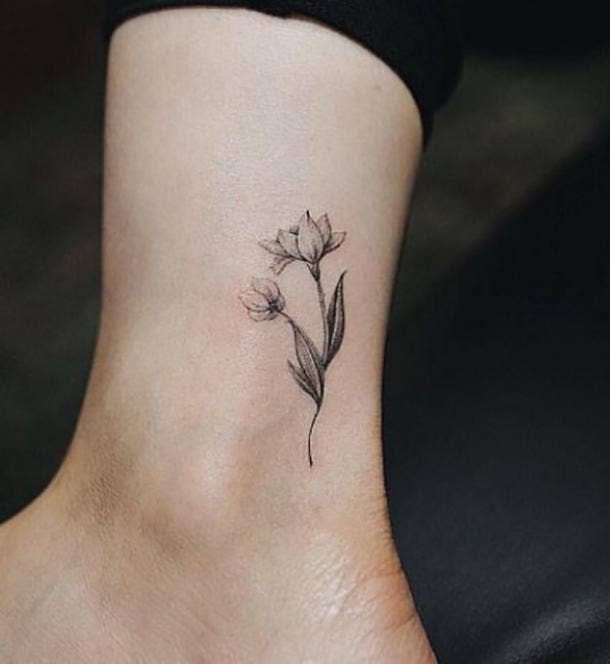 The mixture of light and dark makes this tattoo bold and powerful.
16. A minimalist flower tattoo.
This flower's design is very minimalist.
17. Ring of floral tattoo designs.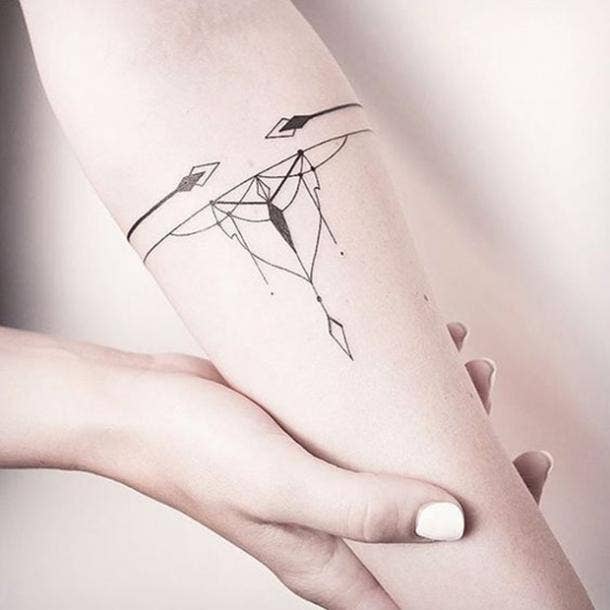 Many different types of flowers can be seen around the ring.
18. Bird becoming flower.
Seeing a bird morph into a flower makes you recognize how connected all life forms really are.
19. Bird tattoo in flight.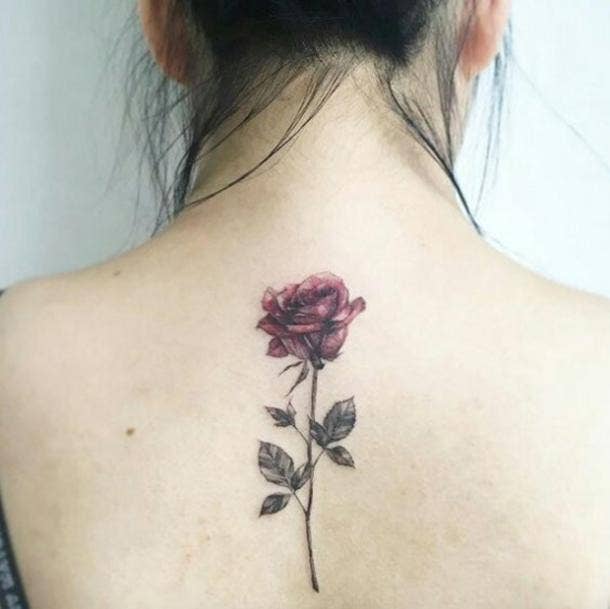 This bird's travels are aided by thin, wispy wings and a wave-like tail.
20. Small floral tattoo collection on your shoulder.
This simply-drawn collection of flowers is eye-catching.
RELATED: 7 Amazing "I Love You To The Moon & Back" Themed Best Friend Tattoo Ideas
21. Red flower tattoo wrapping around your arm.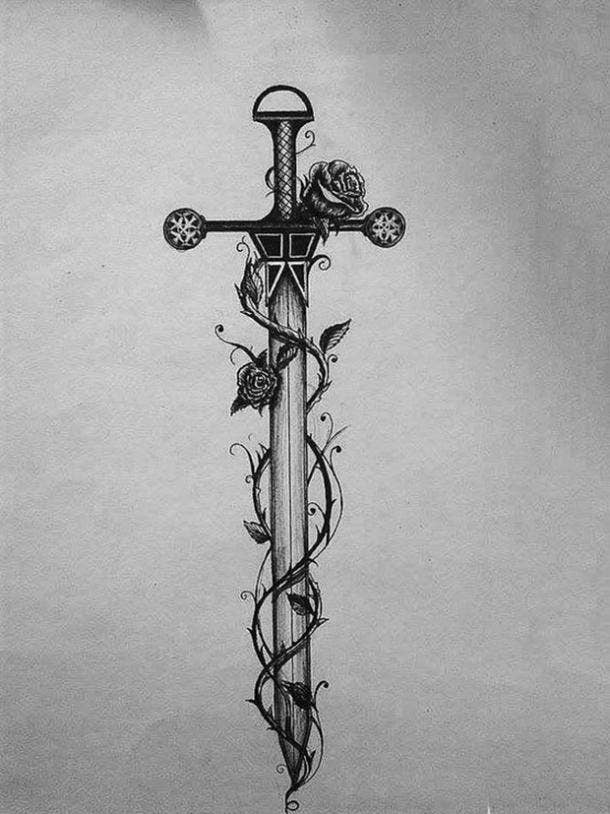 Color is used effectively to bring these flowers to life.
22. Two thin bracelet tattoos on your wrist.
These two bracelets, one dotted and one solid, embody simplicity.
23. Tiny black flower tattoo on your upper arm.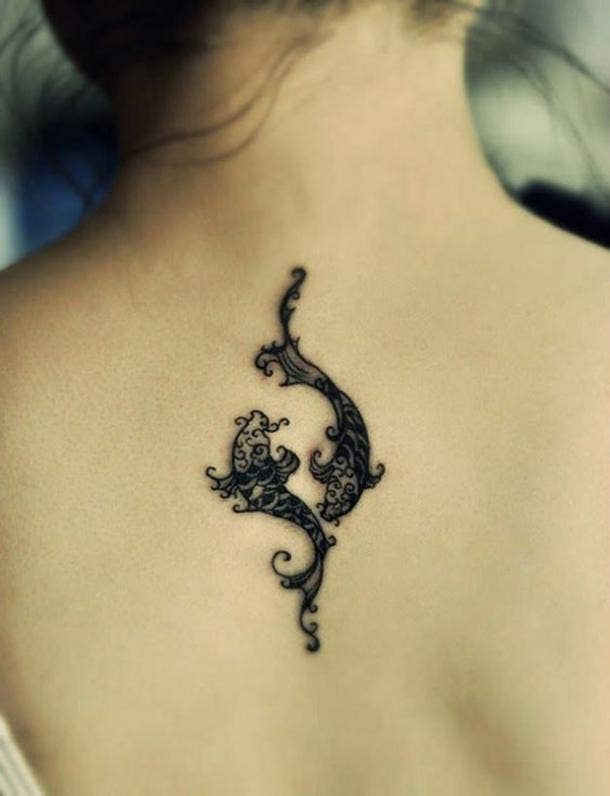 This flower is small, but it's sure to make an impact.
24. Shaded flower tattoo with petals with shadows.
The hints of red help to enhance the quality of this design.
25. An elegant line of assorted charms on your upper back.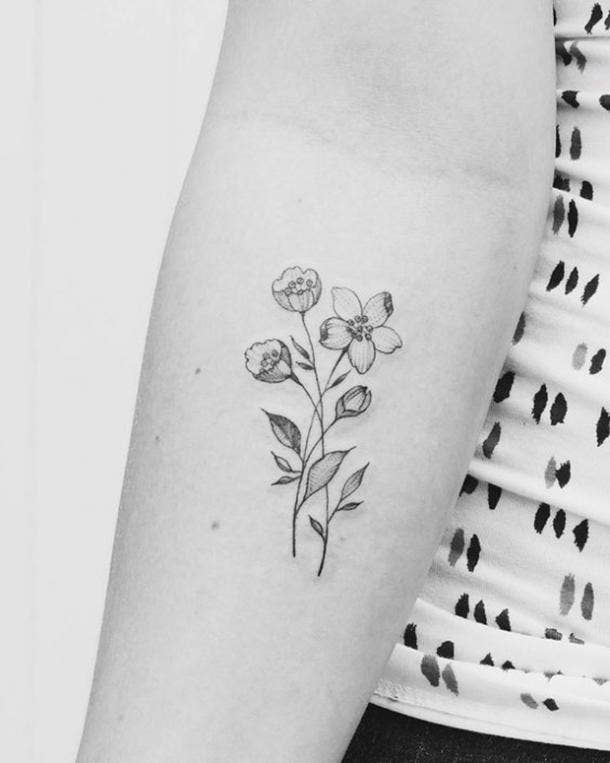 This design could be easily modified to include your favorite charms or symbols.
26. An elegant tattoo of a purple floral arrangement on your shoulder.
The prominent use of purple makes this design pop; using your favorite color instead would likely have the same effect.
27. Floral heart design ankle tattoo.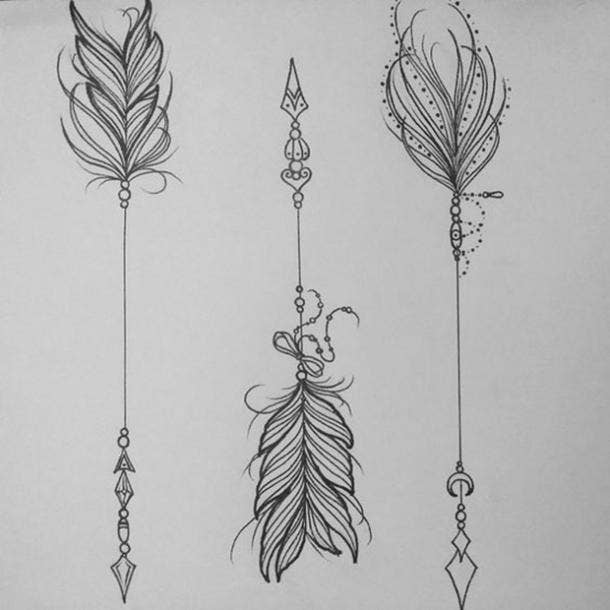 This heart shape is comprised of simple flower designs.
28. Elegant tattoo of leaves.
The variety of shading techniques and colors used in this design brings these leaves to life.
29. A simple paper boat and wave in teacup.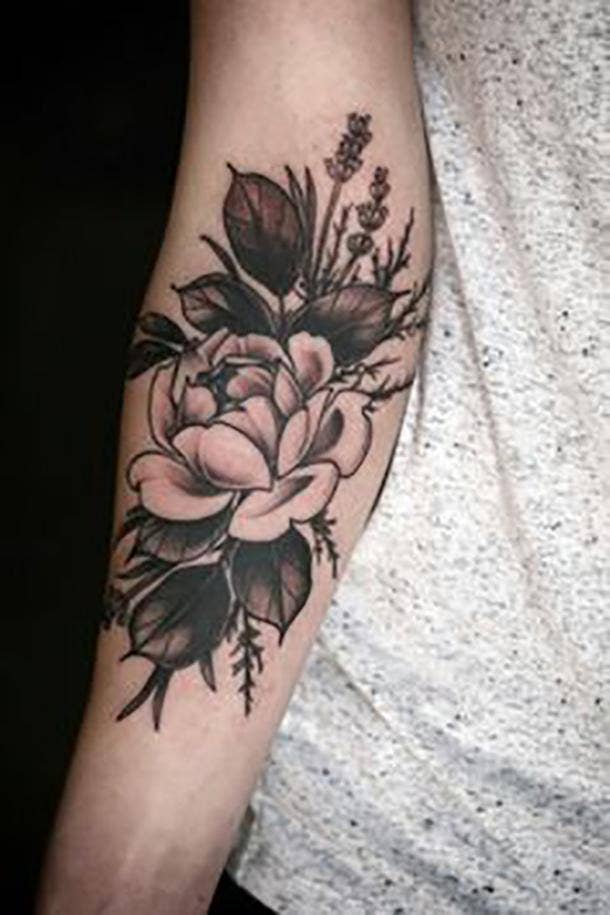 There's a lot going on in this design, which is notable for its uniqueness and individuality.
30. Two lightly drawn flowers.
These two flowers are drawn using very light strokes.
RELATED: 7 Clever Tattoos That Are Easy To Hide (So You Don't Get Fired!)
31. "Let it go" balloon tattoo.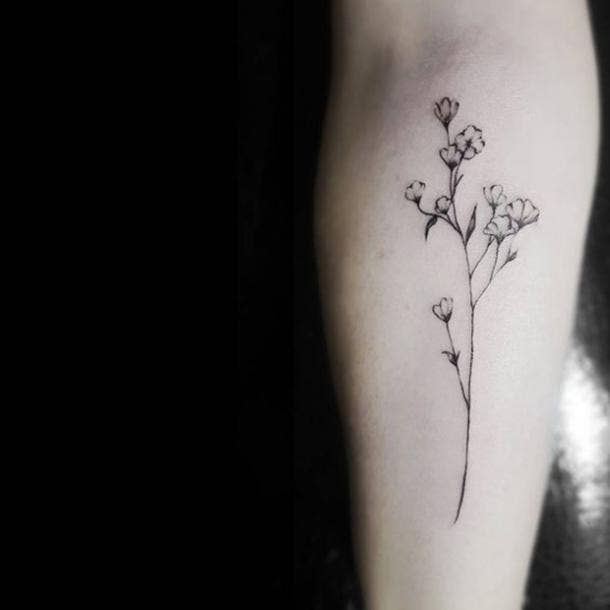 This tattoo offers a very powerful message.
32. An elegant tattoo that makes a powerful feminine statement.
A design like this is open to interpretation.
33. Detailed leaf tattoo design on your finger.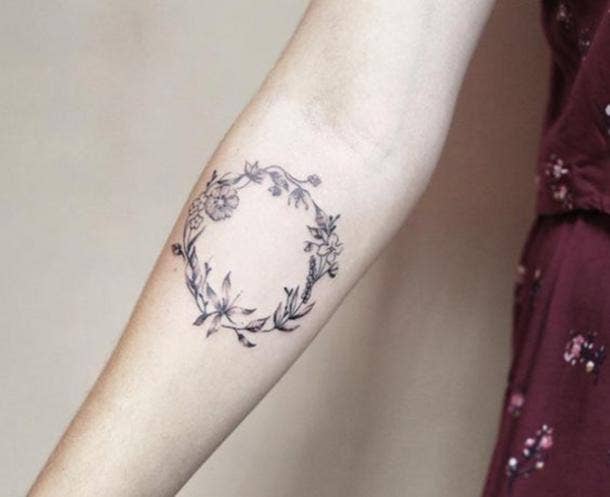 Subscribe to our newsletter.
Hey You! Want more of YourTango's best articles, seriously addictive horoscopes and top expert advice? Sign up to get our free daily newsletter!Sign up now!
This leaf is small, but its design is intricate.
34. A simple tree tattoo on your wrist.
This tree's thin branches are anchored by a thick trunk.
35. Arrow tattoo design on side of torso.

This uniquely-designed arrow can be pointed at various angles.
36. Black floral tattoo design over your shoulder.
The flowers and netting work together to create a powerful image.
37. Matching leafy trees tattooed on your arms.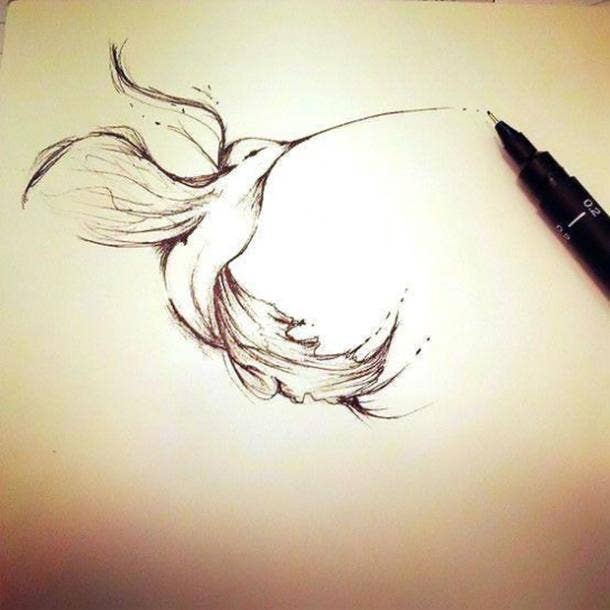 These large trees encompass and wrap around both arms.
38. Abstract, elegant tattoo that flows down your arm.
Related Stories:
50 Meaningful One Word Tattoos To Ink On Your Body 50 Small Tattoos With Big Meanings How Tattoos Helped Me Recover From Self-Injury
There's a lot going on here, and this tattoo is sure to be thought-provoking.
39. Flower tattoo design over your shoulder.
These flowers are artfully shaded and detailed.
40. Purple flower tattoo right on your ankle.
These flowers are lightly drawn in various shades of purple.
RELATED: 11 Of The Most Beautiful Underboob Tattoo Ideas For Women
41. Small tattoo of a branch with berries.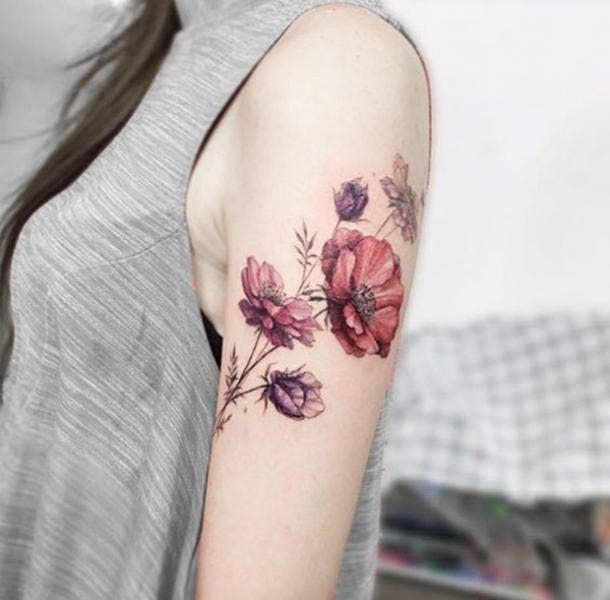 This tattoo's design is simplistic and appeals to nature lovers.
42. Ring of flowers and paper airplane.
The bright blues and purples used in this design make it more noticeable.
43. Anchor tattoo of life and love.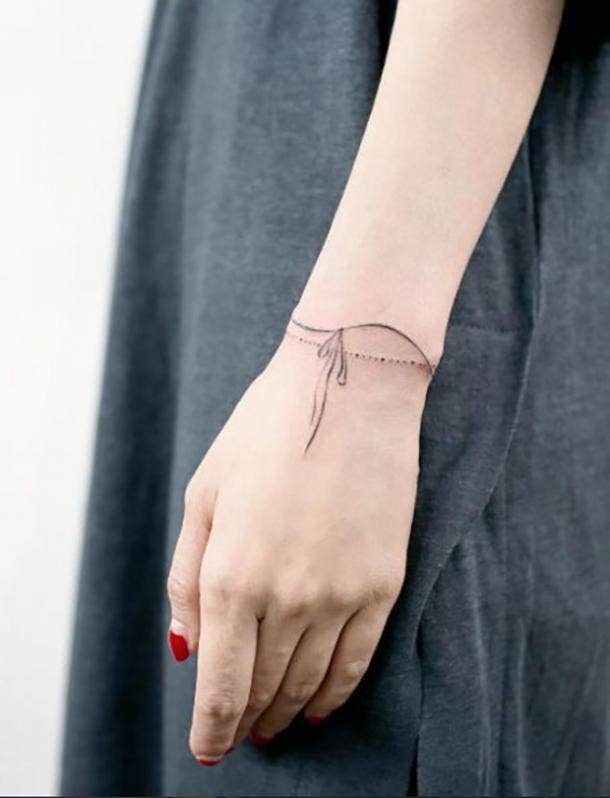 At times, we could all use a reminder to stay grounded.
44. Light flower tattoo that flows over your shoulder.
These flowers and leaves are lightly-colored and well-shaded.
45. Single elegant flower that resembles a mandala tattoo.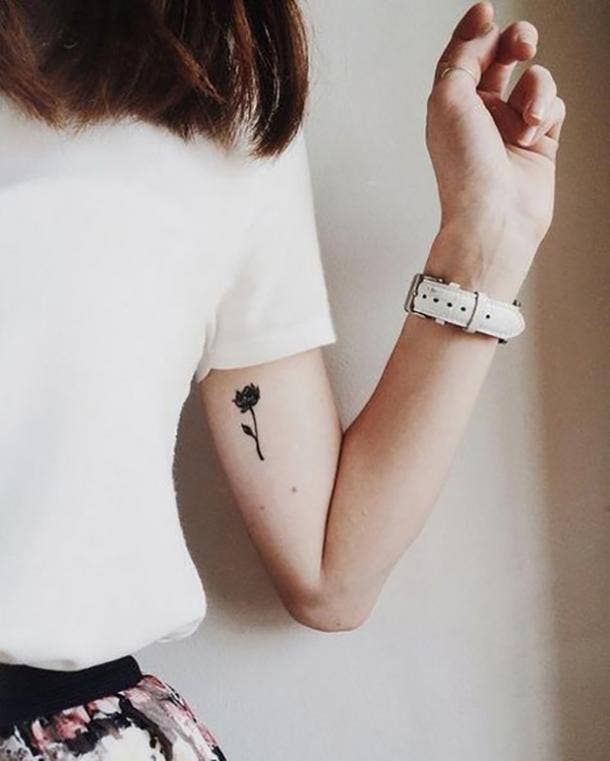 This flower's intricate shading and detailing makes it impactful.
46. Flying around the world.
This one is designed with travelers in mind.
47. Waves and mountains tattoos on your wrists.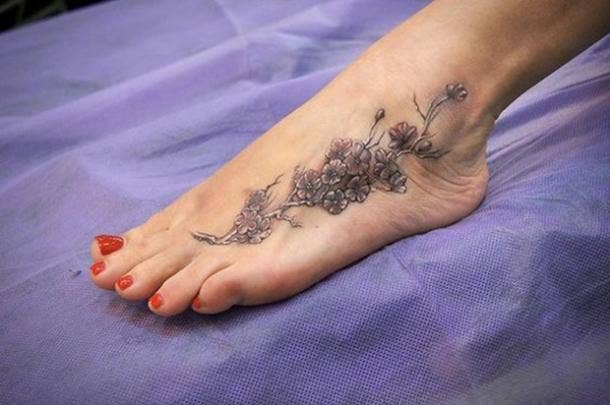 Those who love mountain climbing or water activities would appreciate this tattoo.
48. Lightly-colored flower on arm.
This flower is brightly colored and outlined.
49. Dark rose tattoo with bold lines and elegant shading.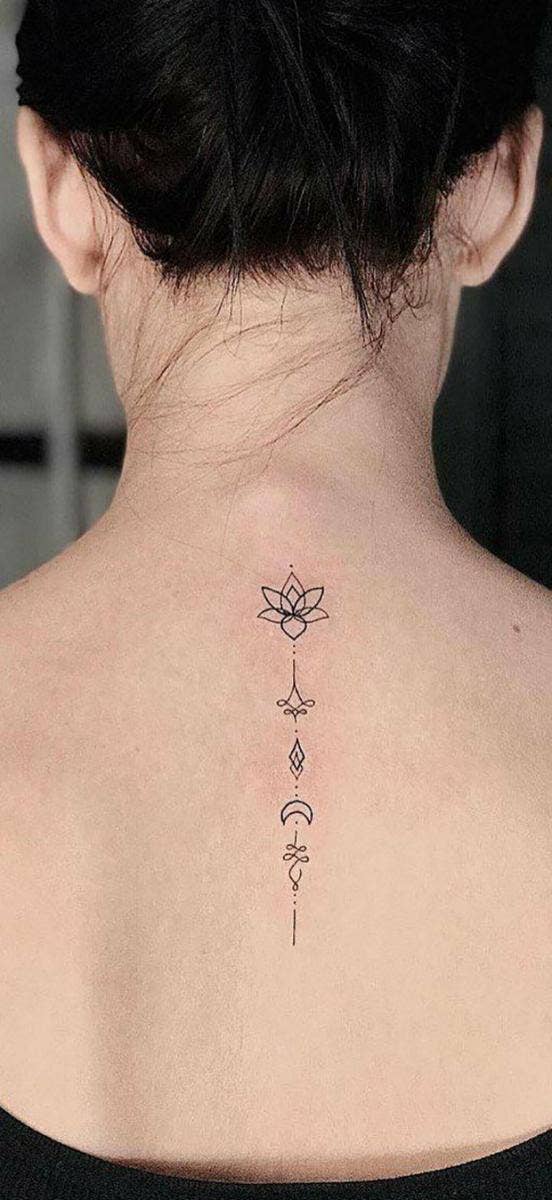 This large rose has a cartoonish design and thick, dark outlines.
50. A tiny tattoo of a knife and a rose.
The simply-designed flower and knife compete for attention.
RELATED: 45 Mother Daughter Tattoos In Honor Of Your Bond Together
Roman Chiarello is a freelance journalist based in New Jersey.